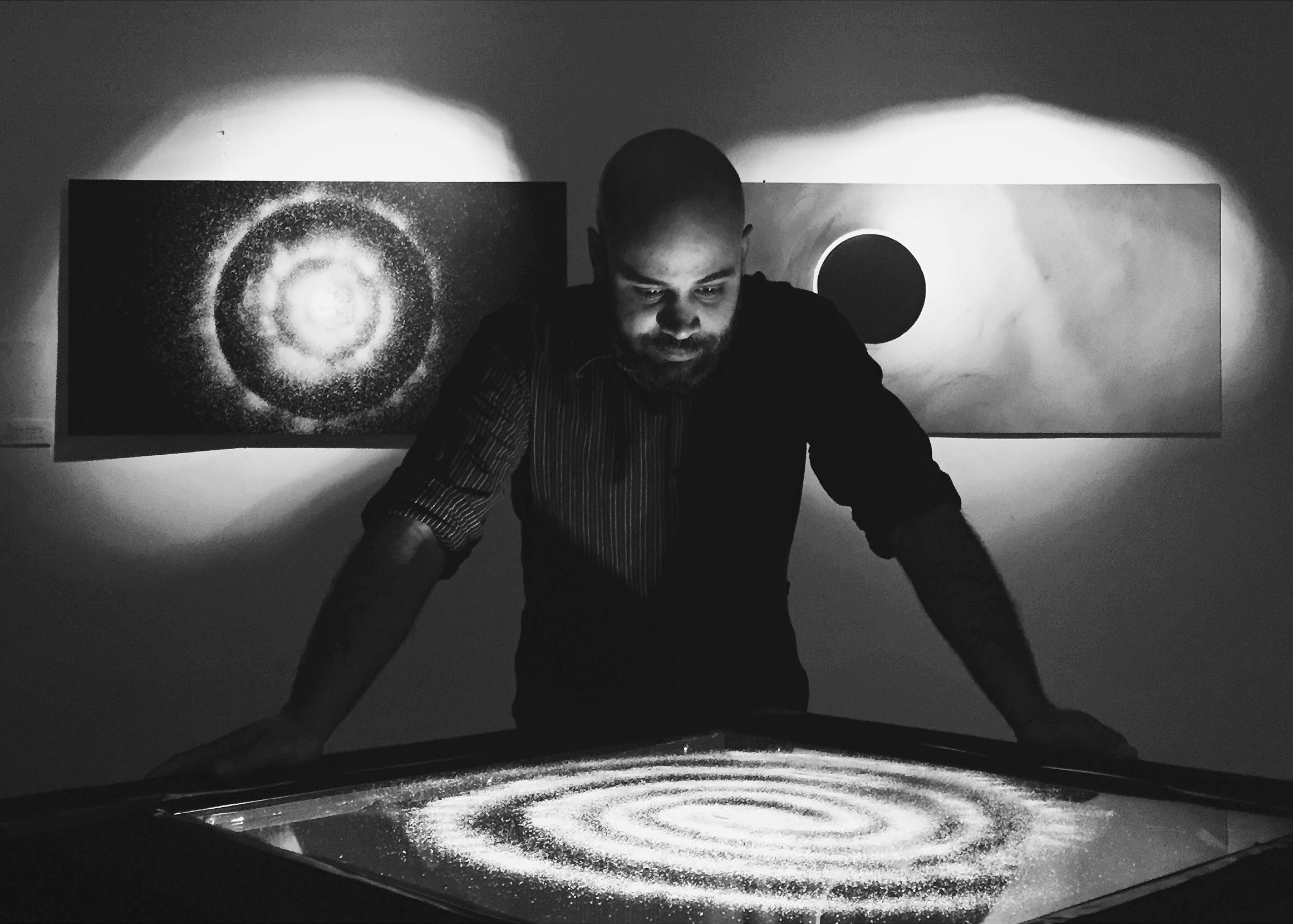 SYNOPSIS
INFINITUDE - Mixed Media, 5.5 mins. Infinitude is a meditation on the cosmic evolution of matter and energy over time. Experimental filmmaking techniques such as time-lapse, high-speed, and stop-motion photography were used to photograph handmade props, fluid dynamics, and angular momentum. Infinitude is a handmade representation of the exponential growth of complexity in the cosmos.
ARTICLES & REVIEWS
~ Gizmodo ~ Wired ~ Fstoppers ~ Petapixel ~ BoingBoing ~ Cinemotion
EXHIBITION
London International Animation Festival (2018) experimental program
Arts Commons – Gallery, Calgary (2018)
GAMA – Gallery curation 2018
DUST Sci-Fi (Direct TV – USA) 2017-2022
Imagine Science Film Festival (New York) (2016)

Raw Science Film Festival (Los Angeles) (2016)

Stonefair International Film Festival (Romania) (2016

Moving Pictures Film Festival (Belgium) (2016)

Sydney World Film Festival (Australia) (2016)

Short to the Point Film Festival (Romania ) (2016)

Timelapse Film Festival (Los Angeles) (2016)

Feel The Reel International Film Festival (Glasgow) (2016)
Thank you to the following for the support of this project:
THE ALBERTA FOUNDATION FOR THE ARTS, EDMONTON ARTS COUNCIL, and the NATIONAL FILM BOARD OF CANADA - FAP program.